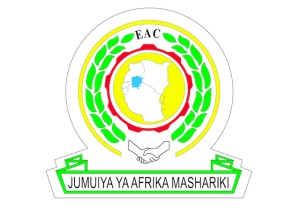 EAST AFRICAN COMMUNITY
LAKE VICTORIA BASIN COMMISSION

REQUEST FOR EXPRESSIONS OF INTEREST
ADAPTING TO CLIMATE CHANGE IN LAKE VICTORIA BASIN PROJECT
INDIVIDUAL CONSULTANT AS A WATER CATCHMENT MANAGEMENT AND ADAPTATION EXPERT
Ref. No: LVBC/SVS/043/19/20
The East African Community/Lake Victoria Basin Commission (LVBC) has received funds from the Adaptation Fund through United Nations Environment Programme (UNEP) to implement Adapting to Climate Change in Lake Victoria Basin (ACC-LVB) project. LVBC seeks to use part of the funds to payments under the contract for individual consultant as a Water Catchment Management and Adaptation Expert.
The project seeks to reduce the vulnerability of the Lake Victoria Basin to climate change, focusing on two key issues; water scarcity and flooding. The project will increase climate resilience in the LVB at both a regional and local level by implementing both regional and community-based climate change adaptation interventions.
The services included under this project are to provide technical guidance and support capacity building initiatives to strengthen institutional and technical capacity on regional management of transboundary water catchment in the context of climate change and adaptation in the Lake Victoria Basin through the services of a Water Catchment Management and Adaptation Expert.
The LVBC now invites eligible Individual Consultants to indicate their interest in providing these services. Interested consultants must provide information indicating that they are qualified to perform the services by attaching curriculum vitae, academic and professional certificates, copy of passport or national identification document, description of similar assignments, experience in similar conditions, availability of appropriate skills, etc. The detailed Terms of Reference may be obtained from www.lvbcom.org and www.eac.int.
Eligibility criteria, establishment of the short-list and the selection procedure shall be in accordance with the EAC Procurement Policies and Procedures.
Interested consultants may obtain further information at the address and email below during office hours 0900 to 1700 hours East African local time.
Expressions of interest in sealed envelopes must be delivered to the tender box and addressed as below by Friday, 27th March 2020 at 11.00 hours EA local time and mention "EXPRESSION OF INTEREST FOR INDIVIDUAL CONSULTANT AS A WATER CATCHMENT MANAGEMENT AND ADAPTATION EXPERT - Ref. No: LVBC/SVS/043/19/20."
Executive Secretary
East African Community
Lake Victoria Basin Commission
Nyanza Regional Headquarters, 13th floor
Owuor Otiende Road, Off Kenyatta Highway
P.O. Box 1510 - 40100
Kisumu, KENYA
Telephone Number: +254 57 2023894/73, 2026344
E-mail: This email address is being protected from spambots. You need JavaScript enabled to view it.
DOWNLOAD TERMS OF REFERENCE HERE