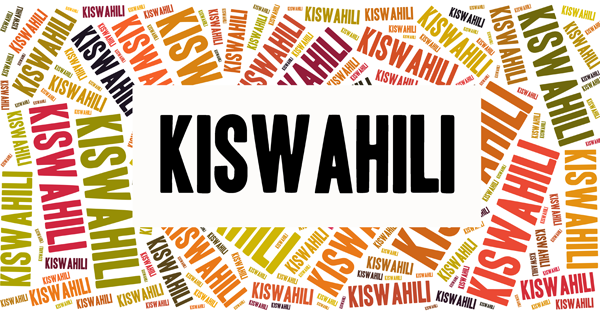 East African Kiswahili Commission; Zanzibar, Tanzania; 30 August 2017:
The East African Kiswahili Commission is set to host the 1st International Kiswahili Conference at the Golden Tulip Boutique Hotel in Zanzibar, Tanzania. The 6th to 8th September 2017 Conference themed 'Transforming the East African Community through Kiswahili', will be attended by various Kiswahili stakeholders, including policy makers, scholars, media owners and practitioners, as well as students from across the East African Community and beyond. Representatives from the EAC Partner States will also attend the Conference.
The Executive Secretary for the East African Kiswahili Commission, Prof. Kenneth Simala, has noted that the overall objective of the Conference is to brainstorm on how the development and use of Kiswahili can stimulate new ideas, solve problems, and implement solutions to challenges of sustainable development in the EAC.
"The Conference will bring together Kiswahili stakeholders to discuss how the development and use of the language can creatively be used in deepening and widening EAC integration and contribute towards the realization of sustainable development in the region," reiterated Prof. Simala.
The International Kiswahili Conference is premised in the logic that the post-2015 development agenda is bound to shape policies, programmes and projects worldwide for the next fifteen years. To this end, each and every Sustainable Development Goal (SDG) and target therefore provides an opportunity for Kiswahili to support communication. The goals and targets further present great avenues for Kiswahili to demonstrate shared values while contributing towards local, national and regional sustainable growth.
The Executive Secretary pointed out that the East African Community has the potential for growth and change through the adoption and implementation SDGs. This will provide the Community with an opportunity to survive and thrive in an ever-changing environment, characterized by innovation and transformation. He explained that creative, innovative and transformative development and use of Kiswahili have the potential for enhancing relevant knowledge, skills and attitudes necessary to tackle the challenges that come with implantation of the SDGs.
The Conference participants are expected to redefine the challenges and opportunities that come with SDGs; develop new, innovative responses and solutions; and make policy recommendations to Partner States on the actions that need to be taken in the development and use of Kiswahili.
The Commission will also launch the East African Kiswahili Commission Strategic Plan (2017-2022) during the Conference.

- ENDS -
For more information, please contact:
Executive Secretary
East African Kiswahili Commission
Tel: +255 242 232 704
email: isimala [at] eachq.org
www.kiswacom.org
About the East African Kiswahili Commission:
The East African Kiswahili Commission (EACK) is an institution of the East African Community based in Zanzibar, The United Republic of Tanzania. The Commission started its operations in May, 2015 and has developed the Annual Operations Plan for 2016-2017. The Commission's vision is to be the leading body in the promotion and coordination of the development and usage of Kiswahili for regional integration and sustainable development.