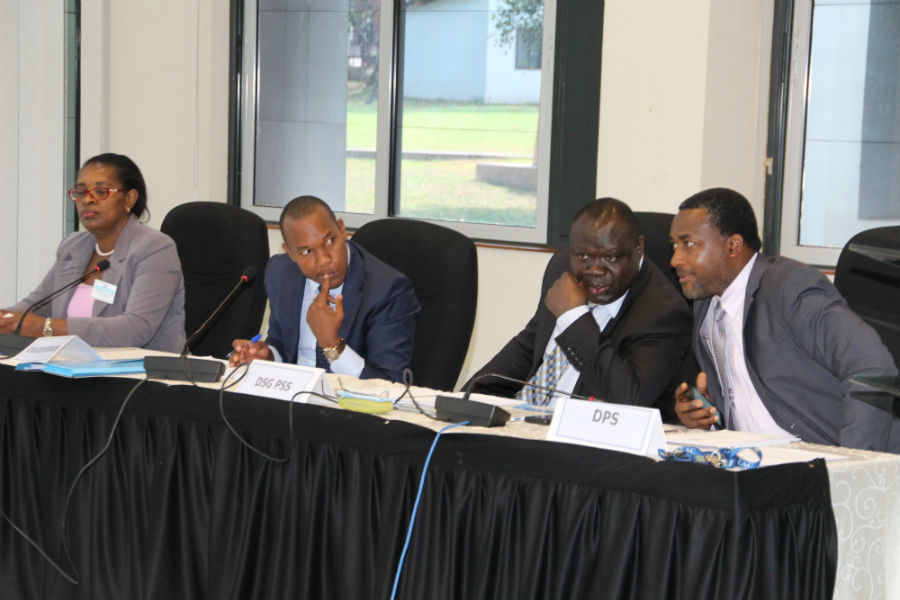 13th Meeting of the Sectoral Council on Agriculture and Food Security underway in Arusha
East African Community Headquarters, Arusha, Tanzania, 23rd September, 2019: The13th Meeting of the Sectoral Council on Agriculture and Food Security is currently underway in Arusha, Tanzania.
The Sectoral Council will run from 23rd September, 2019 to 27th September, 2019. It is composed of three sessions which are, the Session of Senior Officials which is scheduled to be held from 23rd to 25th September, 2019; the Session of Permanent/Principal/Under Secretaries slated for 26th September, 2019; and the Ministerial session on 27th September, 2019.
Among the items on the agenda of the 13th Sectoral Council are: Partner States' Updates on the Food Security situation, and; Consideration of reports on: EAC Comprehensive African Agriculture Development Programme process; EAC Aflatoxin Prevention and Control Process; EAC Sanitary and Phytosanitary Protocol Implementation Matters, and; Harmonisation of Farm Inputs instruments.
Other items are: Competitive African Rice Initiative in East Africa; Promoting Youth Employment in Agriculture Project; Livestock and Fisheries Development, and; Resource mobilization.
For more information, please contact:
Simon Peter Owaka
Senior Public Relations Officer
Corporate Communications and Public Affairs Department
EAC Secretariat
Arusha, Tanzania
Tel: +255 768 552087
Email: sowaka [at] eachq.org
About the East African Community Secretariat:
The East African Community (EAC) is a regional intergovernmental organisation of six Partner States, comprising Burundi, Kenya, Rwanda, South Sudna, Tanzania and Uganda, with its headquarters in Arusha, Tanzania.
The EAC Secretariat is ISO 9001: 2008 Certified