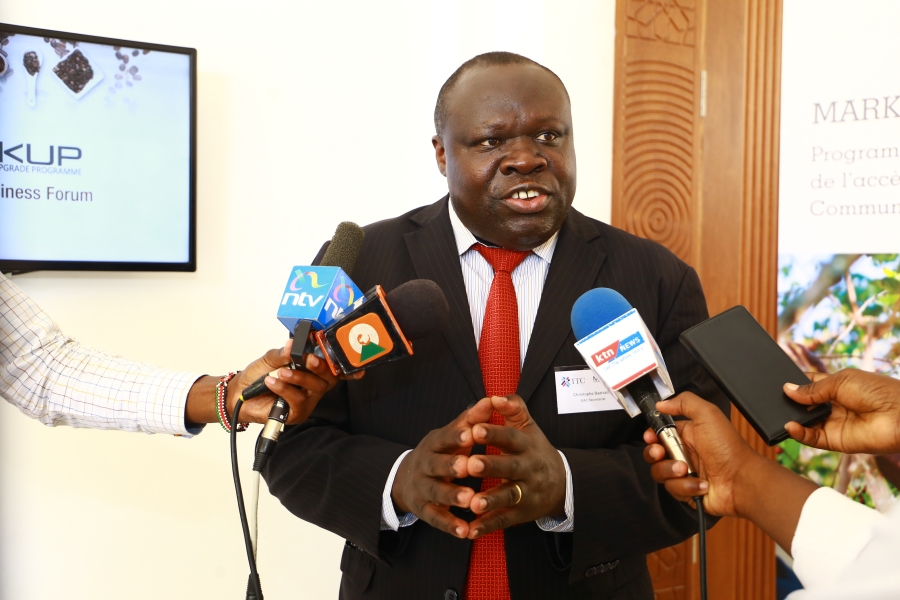 …. as EAC provides strategic opportunities for marketing more coffee
East African Community Headquarters, Arusha, Tanzania, 12th February, 2020: The East African Community Coffee Business Forum kicked off in Mombasa, Kenya with high level speakers from public and private sector exchanging and seeking to learn from each other as well as find new markets and seal international sales opportunities.
The forum organised by EAC jointly with the African Fine Coffee Conference and Exhibition and financed by the European Union through the MARKUP Programme will feature a week of interactive discussions, workshops and networking events.
Speaking at the official opening ceremony, the EAC Deputy Secretary General in charge of the Productive and Social Sectors, Hon. Christophe Bazivamo, said coffee was an important and strategic crop for the EAC region, adding that the composition of EAC trade continues to be dominated by agricultural commodities, including coffee.